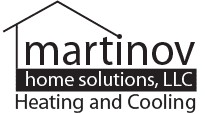 iWave Air Purifier, Akron Ohio
As we are all too aware due to the recent Corona Virus pandemic, what we breathe can be a matter of life and death. In fact, the indoor air quality in a home or business is usually worse than the outside air of a large city! This is especially alarming during the fall and winter in Northeast Ohio when residents are inside their homes and businesses for most of the day.
If you are looking for a reliable indoor air purifier to ensure family or colleagues are as safe from air pollutants as possible, an iWave air purifier may be the perfect solution.
Eliminates Harmful Contaminants
When air is filtered through an iWave air purifier, positive and negative ions in the ion generator actively purifies the air by killing:
This is especially important to eliminate life-threatening viruses like SARS-CoV2 (a.k.a. COVID-19) and Human Corona Virus 229E.
Indoor Air Treatment System
The iWave indoor air purifier also reduces other items in the air that are not easily seen with the naked eye including:
Indoor allergens such as particles from dust mites, pet dander, fibers/chemicals from furniture & carpet
Smoke
Static electricity
An iWave air purifier also, neutralizes indoor odors without creating ozone or any harmful byproducts.
Although suitable for residential HVAC systems, iWave air purifier can be used for commercial HVAC systems while being easily duct-mounted indoors or outdoors.
If you are ready to improve the indoor air quality of your home or business, we are here to help! Our licensed and experienced HVAC technicians will work with you to determine the best indoor air purifier for your residential HVAC system or commercial HVAC system. Contact us for a free estimate today!